Posted - 9th October 18
CATT handed back after major refurb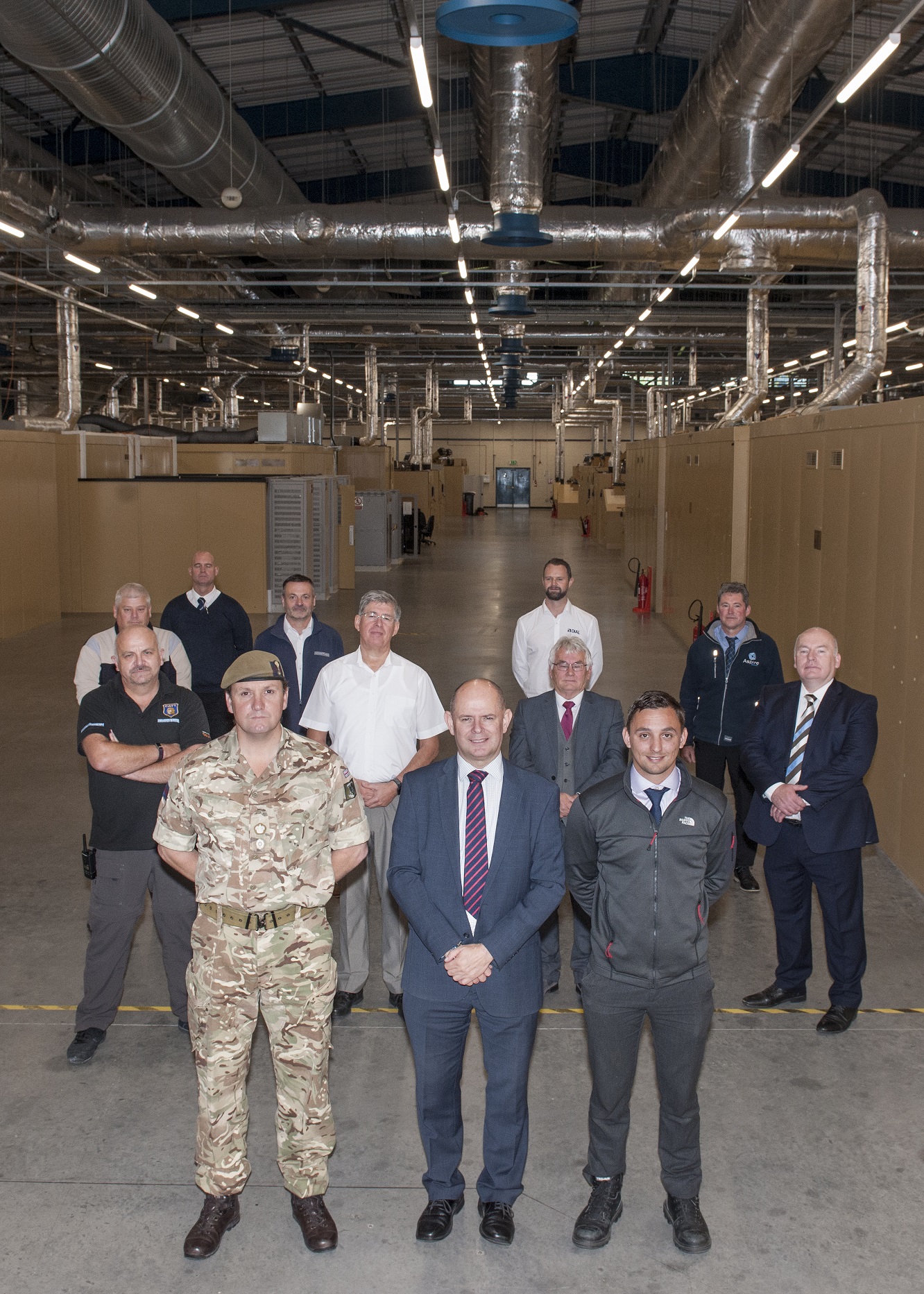 We recently completed refurbishment of one of the Army's most significant training assets – the Combined Arms Tactical Trainer (CATT) at Warminster.
The £1.9m project was funded by Aspire Defence Limited and managed by Aspire Defence Services Limited.  It delivered some impressive statistics; 324 tonnes of scaffold were installed and over 21 miles of cable were laid to facilitate new lighting, air conditioning and fire safety features.
The official handover back to our customer of the improved, brighter CATT building took place on 18 September and was attended by representatives of ADSL and their delivery partners.
Photo courtesy of Dylan Olivier, ADSL. 
Front row, left to right: Lt Col Christopher Sargent (CTG-CATTUK-SO1); John Fogarty (Operations Director – West, ADSL) and Dylan Oliver (Project Manager – Warminster Garrison, ADSL).
Middle row, left to right:  Stephen M Harris (CLS Lead Maintainer UK CATT); Stephen D Jarvis (Programme Manager CATT, Rotary & Mission Systems, Lockheed Martin UK); Brian Martin (Programme Manager – Warminster & Larkhill Garrison, ADSL); Trevor MacGuire (Garrison Estates General Manager – Larkhill & Warminster, ADSL).
Back row, left to right: Stephen Niemen (Facilities Manger UK CATT); Simon Welsh (Garrison Management Team:C2 MSF-Estates); Paul Bastable (Director – Jordan and Faber Ltd); Ian Davis (Director – DIAL Electrical Services Ltd); Jonathan Gould (Asset Manager – Warminster Garrison, ADSL)
You may also like...
Top