Posted - 10th February 21
Helping children "Aspire" to learn online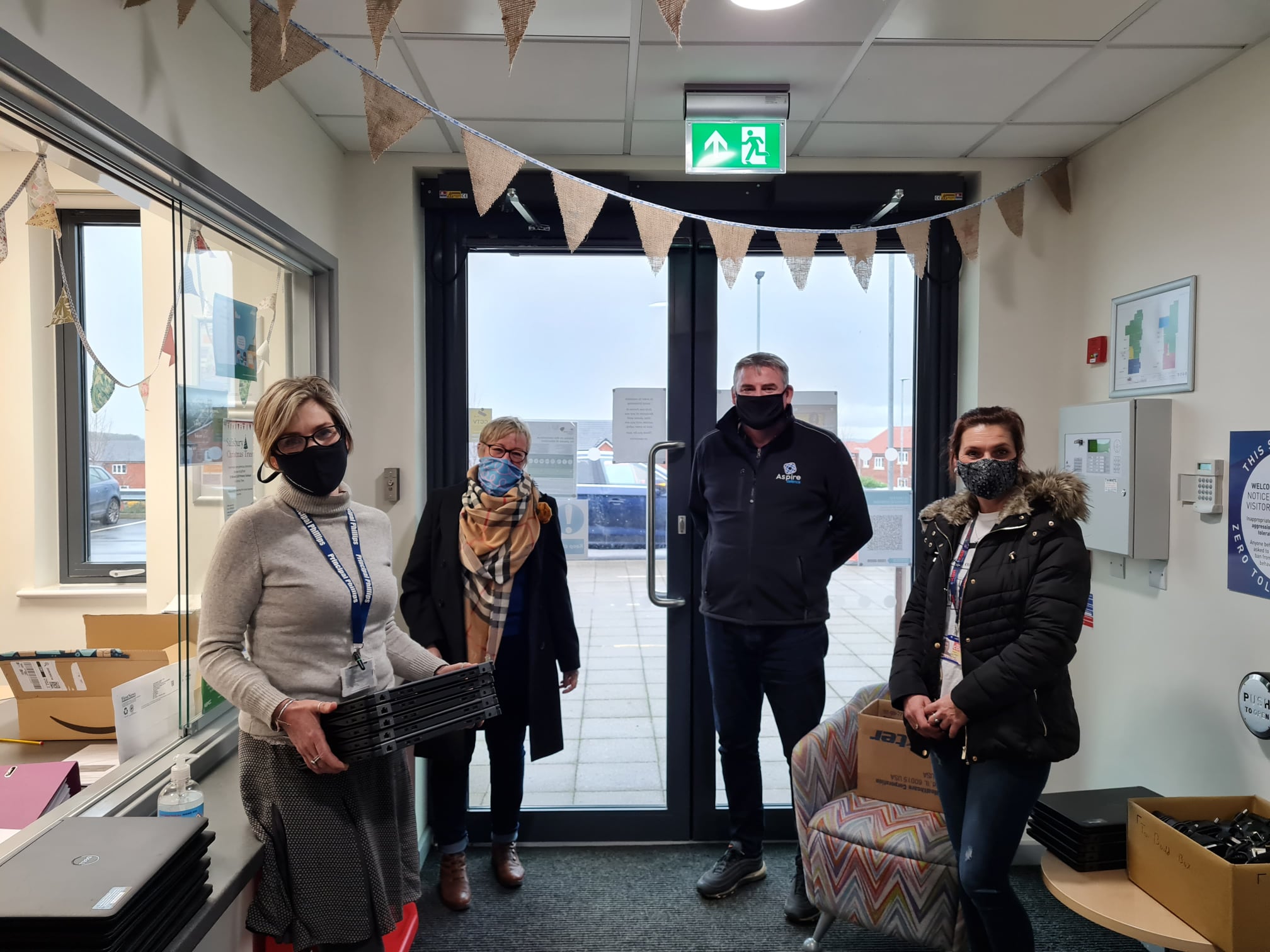 KBR Aspire Defence has delivered eight Samsung tablets and 16 laptops to St Michael's CE Primary School and St Michael's Nursery in Larkhill to help the students to access online learning.
Simon Cox, Financial Controller at KBR Aspire Defence Capital Works, heard of the issues some local children were having with getting access to the necessary IT equipment.
He said, "Home schooling is difficult for any family, but for children with limited access to a laptop or tablet – the barriers to studying are even greater." He went on to say "It's clear that digital exclusion is an issue affecting many children in the local communities that we serve.''
These were laptops and tablets that were made available by KBR Aspire Defence's as work on delivering new facilities and infrastructure on the Army Basing Programme draws to a successful completion. Simon reached out to Headteacher Nicky Phillips to see if they would benefit from the loan of equipment, and by the start of the new term, the technology had been reset and was ready for use by the students.
Nicky Phillips, headteacher at St Michaels said "We were overwhelmed by the kindness of KBR Aspire Defence.  Times are far from ideal and many families are struggling to support their children at home. We are providing a wide range of learning opportunities but being able to support families with these additional laptops and tablets has helped ensure that many more children have been able to access their learning. It has made a huge difference and we are so very grateful."
Paul Dempster, Managing Director of KBR Aspire Defence Capital Works and a local resident said; "Access to technology shouldn't be a barrier when it comes to learning. I had brilliant teachers and a supportive school which I attended in this local community and it has been great to have been able to make a positive impact in helping these children with their education, whilst schooling at home in the difficult and challenging times we find ourselves in."
According to Ofcom, around 9% of children in the UK, in excess of one million  do not have access to a laptop, desktop or tablet at home. These children are primarily from disadvantaged backgrounds and at risk of falling further behind with their education. The government has pledged another 440,000 laptops by Easter for remote education.
Sarah Walker, KBR Aspire Defence Captial Works; Nicky Phillips, Head Teacher St Michaels; Simon Cox, KBR Aspire Defence Captial Works
You may also like...
Top