Posted - 30th September 19
Sponsored Fair raises record-breaking £35k for soldiers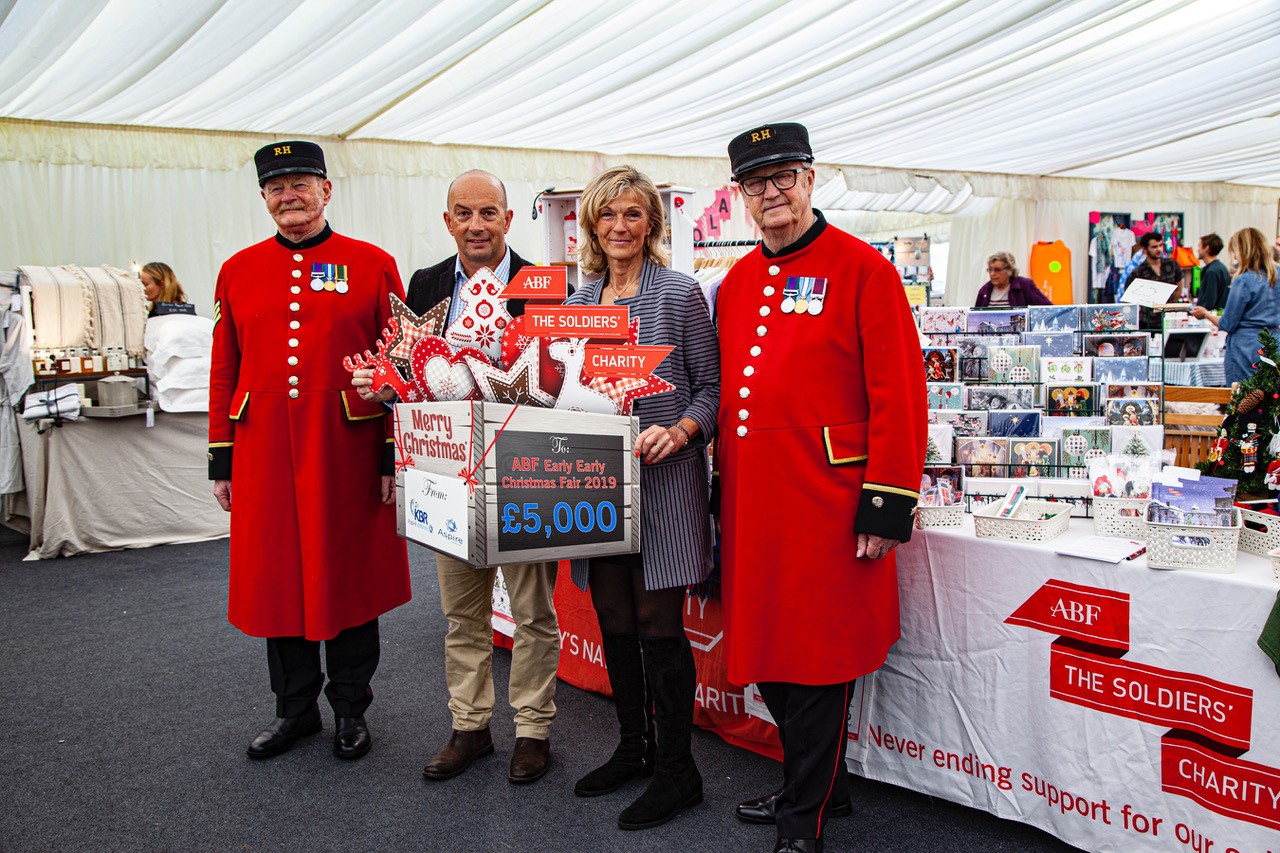 2019 has been another great success for The Early, Early Christmas Fair, once again raising significant funds for ABF – The Soldiers' Charity.
The annual event  – which is the biggest single fundraiser nationally for the charity – raised £35,000, which will make such a huge difference to Service men, women and their families.
Caroline Cary, the Fair Organiser said:
"I would just like to say thank you to everyone who came and supported this event – to our dedicated volunteers, all the shoppers, stallholders, our two wonderful Chelsea Pensioners and to everyone involved without whom this could never achieve the success it currently enjoys. In particular, I would like to thank our long term sponsors, General Dynamics and Aspire Defence, whose notable generosity make it all possible."
The Early, Early Christmas Fair, which takes place every September at Tedworth House in Tidworth, has for many years been an established 'must' in the county's social calendar, but this year was particularly special because it linked to the charity's 75th anniversary.
Caroline added:
This is about the difference the charity has made over the years, but equally about the difference it will make. The British Army remains engaged in many countries around the world and while there is a British Army, there will be The Soldiers' Charity. The need for support goes on.
Aspire Defence is a long-standing sponsor of the event and we're delighted to see its success build year on year.
Photo: Presenting the £5k sponsorship cheque (l-r): IP Christopher Bridle,Chelsea Pensioner; Allan Thomson, Chief Executive Aspire Defence Ltd; Caroline Cary, Fair Organiser and IP Joseph Shortall, Chelsea Pensioner.
You may also like...
Top